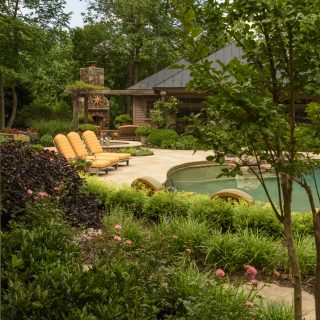 Spring Cleanup
Follow This Spring Yard Clean Up Checklist to Make Your Patio and Lawn Summer-Ready Remove all traces of winter with these gardening and cleaning tips. BY AMANDA GARRITY Jan 29, 2020 THOMAS KUOH It makes sense why you typically focus your spring cleaning efforts on the inside of your house: More often than not, the […]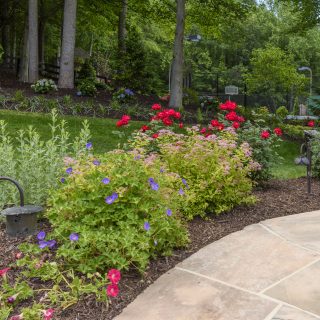 Tips for Planting Perennials in the Fall
The cooler temperatures of fall are a welcome change at the end of a hot summer. Along with cool misty mornings, golden grasses and sliver puffy clouds, fall also brings a perfect opportunity to plant more perennials. Whether supplementing an existing planting or installing an entire garden, the soil and air temperatures during autumn present […]
SPRING CLEANUP CHECKLIST  Written By: David Beaulieu Just as people speak of "spring cleaning" tasks performed to freshen up a home that has been shuttered up all winter, so lawns and the rest of your landscaping need some TLC at this time of year to prepare your yard for the growing season. A spring […]
International Society of Arboriculture www.isa-arbor.com Planting a Tree Planting a tree is a lifelong investment. How well this investment grows depends on the type of tree selected and the planting location, the care provided during planting, and the follow-up care after planting. Getting your new tree off to a healthy start will help the tree […]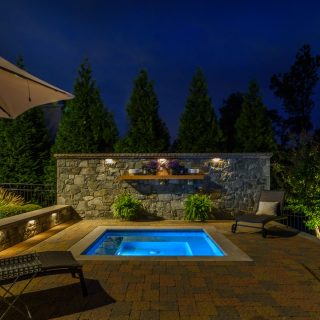 Fall and Winter Landscape
by HomeAdvisor When fall is fast approaching and winter rains are not far behind, it is a good time to start planning your landscape improvements to solve drainage problems that might have surfaced last winter, clean up any mess left by last year's water, and create an attractive new yard that will help prevent property […]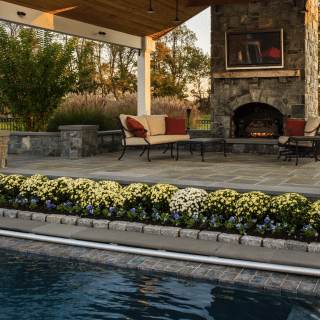 Fall Front-yard Landscaping Ideas Need to enhance your curb appeal? Plant this fanciful fall garden bed for a welcoming front-yard.  Easy as 1-2-3! 32Save Start with your foundation bed — it's perfect for adding a range of plants to beautify your front yard.  Choose plants needing bright sun and some needing partial shade. Japanese maple, summersweet, […]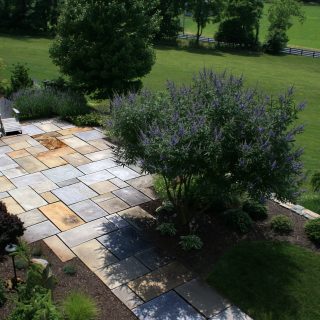 Cooling Landscape Ideas
University of Vermont Extension Department of Plant and Soil Science Summer News Article CREATING A COOLING LANDSCAPE Dr. Leonard Perry, Extension Professor University of Vermont Landscaping can give your home "curb appeal," but did you also know that it may keep your home cooler and reduce both summer and winter energy bills?  Proper landscape design, […]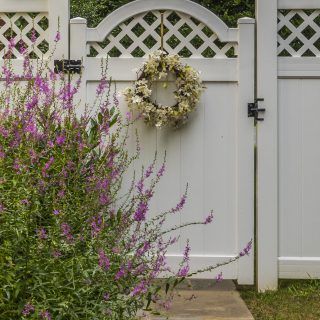 Think Spring!
Think spring: Tips to find and grow your relationship with a landscape professional Tuesday, 12 December 2017 Hoffman Landscapes, Inc./LoveYourLandscape.org The weather outside is frightful, and the week ahead calls for falling temperatures, maybe even snow. That makes it easy to dream of warmer spring weather, but to plan for it? To sit and strategize […]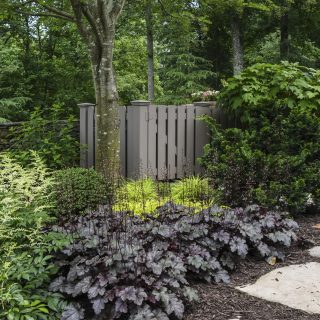 15 Perennials That'll Thrive in the Shadiest Parts of Your Yard
BY LAUREN SMITH MAR 27, 2018 GETTY IMAGES 1 of 15 GETTY IMAGES Bletillas This Chinese ground orchid is relatively low-maintenance, but it does ask for one thing: that you plant it in a partially shaded location, where it's only exposed to several hours of morning light. 2 of 15 GETTY IMAGES Hostas How you […]
Save the Bees
What to Plant in Your Garden to Help Save the Bees 4.8K Views 2 years ago By Libby Baker It ain't easy being a bee these days. With the introduction of genetically modified crops, stronger, more powerful, and prevalent pesticides, and a rapidly changing climate, bee colonies are quickly disappearing. According to the urban beekeeping organization, Honeylove, after WWII, […]
They completed the job in a timely manner and were very professional. I can't wait for spring to see it in full bloom.
Fantastic company to work with, they are very professional every step of the way. If something is not completed correctly or they don't like the way it looks they will correct it without you needing to ask.
…very professional and has been very helpful with coming up with innovative ideas for a potential project.
I would recommend them to anyone.
We have worked with Clearwater Landscape for over five years and are always pleased with their work and their commitment to customer satisfaction. Clearwater designed and built our patio and pool area and we couldn't be more pleased with the quality of the work and craftsmanship
I love the landscaping that Clearwater Landscape did in my front and back yards. I had a phenomenal experience with the landscape architect who worked with me.
Copyright 2021 Clearwater Landscape & Nursery. All Rights Reserved. Privacy Policy