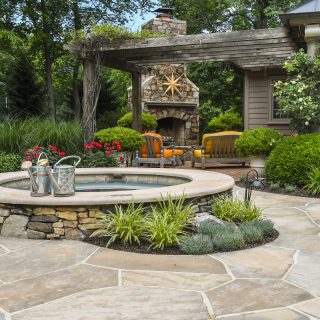 Fire Features or Water Features
Do you prefer water, fire or both when sitting outside on your patio? When designing your outdoor space there are a lot of options. From fire pits And fireplaces to waterfalls and spas. The possibilities are endless. Contact one of our designers today and they will take you from design to completion. […]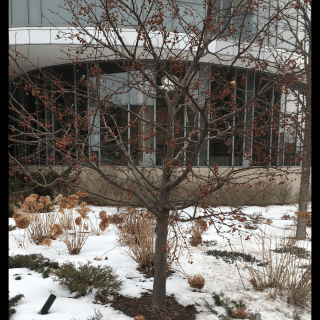 Don't forget winter plants need water too!!!
Remind clients that plants still need water even in the winter
What are the Predicted Landscape Trends for 2018?
Landscapers share their thoughts on 2018 landscaping trends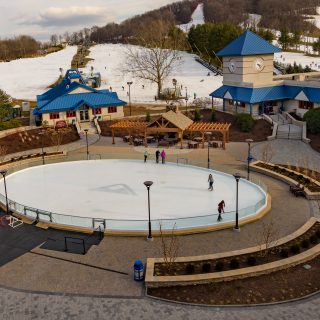 Liberty Mountain Resort Project
Alpine Courtyard at Liberty Mountain Resort Previously an asphalt roundabout/drop off for buses and resort customers, we were asked to transform the space into a vibrant courtyard that would support year round resort activities.  The courtyard needed to facilitate large groups of people and yet provide places where friends could gather and take in […]
How To Care for Your Ornamental Grasses
Below is an article from Total Landscape Care about how to care for your ornamental grasses this season. Be sure to check it out! How to: Pruning and dividing ornamental grasses this season
Happy Thanskgiving
Fall nights are better around a fire pit!
Now is the perfect time to gather around an outdoor fireplace or fire pit. Consider adding this element to your outdoor living space to extend your seasonal entertaining options. What could be better on a crisp autumn night than a cozy crackling fire shared with family and friends. Check out our project photos below for […]
New Website!
Thanks for visiting our new website! Check back often for updated projects, news, and events.
Clearwater Wins "Best Outdoor Living Space" from the FCBIA
The 2012 Awards of Excellence by the Frederick County Building Industry Association (FCBIA) were announced at their annual banquet held at Ceresville Mansion. Clearwater came away with two awards in their first year competing. The first was awarded in the Outdoor Living Division: "Best Outdoor Living Space" for the Frederick Residence. This would be the […]
Thanks for visiting us at the Leesburg Flower & Garden Festival!
Despite the rainy forecast, we were out in downtown Leesburg for a weekend of excitement at the 22nd annual Flower & Garden Festival! For those of you who visited our outdoor living display, thanks! We enjoyed meeting and talking with you about your outdoor living areas. We hope we were able to answer your questions, […]
They completed the job in a timely manner and were very professional. I can't wait for spring to see it in full bloom.
Fantastic company to work with, they are very professional every step of the way. If something is not completed correctly or they don't like the way it looks they will correct it without you needing to ask.
…very professional and has been very helpful with coming up with innovative ideas for a potential project.
I would recommend them to anyone.
We have worked with Clearwater Landscape for over five years and are always pleased with their work and their commitment to customer satisfaction. Clearwater designed and built our patio and pool area and we couldn't be more pleased with the quality of the work and craftsmanship
I love the landscaping that Clearwater Landscape did in my front and back yards. I had a phenomenal experience with the landscape architect who worked with me.
Copyright 2023 Clearwater Landscape & Nursery. All Rights Reserved. Privacy Policy